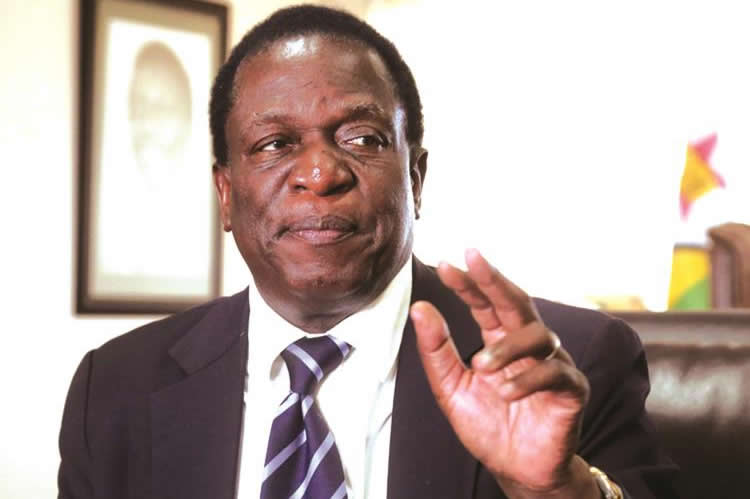 The Sunday Mail
Government is introducing extensive economic reforms to replicate the massive production framework championed under Command Agriculture so that other key economic sectors like mining, infrastructure, industry and social services are also revitalised.
The successes of President Mugabe's Command Agriculture programme have seen Government revising economic growth estimates upwards amidst prospects of a bumper harvest.
It is envisaged that the success of Command Agriculture in engineering an instant turnaround in the agriculture sector and rejuvenating related sectors can be duplicated with similar success across the economy.
The Sunday Mail has established that a team of experts from the Office of the President and Cabinet is drawing up a detailed work plan for the extensive economic recovery programme, with Cabinet ministers meeting regularly to make contributions.
It is understood that the initiative involves galvanising the four Zim-Asset clusters – Food Security and Nutrition, Social Services and Poverty Eradication, Infrastructure and Utilities, and Value Addition and Beneficiation — into a command-driven system.
Vice-President Emmerson Mnangagwa told delegates touring Arda Estates in Matabeleland South on Thursday that: "Command Agriculture has performed beyond expectations. What we are looking at as Government is to have Command Mining, Command Health, Command Education so that we can revive our economy through these models."
A high-ranking Government official told The Sunday Mail that the Command Economy framework was a "work in progress."
"We will certainly speak more about this programme in the coming weeks because it is in the process of being crafted," he said.
Experts are drafting a document outlining the infrastructure funding needed as well as modalities to raise the money under a command-based system.
Transport and Infrastructure Development Minister Dr Joram Gumbo said his ministry had made presentations at a meeting last week and was awaiting the costing exercise.
"The OPC will compile all these requirements into one consolidated document before we convene again to chart the way forward," he said.
Estimates point to over US$100 million being required to repair infrastructure damaged recently by rain and floods.
Dr Gumbo said: "On Monday all departments that had their infrastructure damaged by the floods, including our ministry, the Ministry of Health and others, made presentations on the damages to their properties countrywide at a meeting convened by the OPC.
"At the moment we are at a preparatory stage whereby we are mobilising resources. Once the resources are available we will unveil a massive infrastructure development programme like no other."
Indications are that in the mining sector, the command system will apply principally to artisanal miners digging for gold and chrome.
Zimbabwe Artisanal and Small Scale for Sustainable Mining Council president Engineer Chris Murove said, "ZASMC is delighted at the pronouncement by Vice-President Mnangagwa accepting the concept of Command Mining.
"We have been on record saying Command Mining has the potential to double the capacity of gold being produced by artisanal miners. This is the way the small and medium-scale mining sector needs to move for its full potential to be realised for the benefit of the nation.
"ZASMC stands ready to support this initiative fully as our sector prepares to enter this exciting phase of command-mining."
Deputy Mines and Mining Development Minister Engineer Fred Moyo told The Sunday Mail that Government had begun training and capacity-building of small-scale miners in preparation of two US$100 million loan facilities from China and South Korea.
The facilities — extended to the Zimbabwe Mining Development Corporation and guaranteed by Government — are expected to contribute to Command Mining.
"We have two loan facilities of US$100 million each from China and Korea and we are hoping these will do a lot for the gold sector, especially in the activities of small-scale miners," said Eng Moyo.
"The money will be coming in batches. US$5 million worth of equipment will be in the country end of May and we are going to use that as a pilot project and thereafter more equipment will be coming.
"The training we are conducting is to make sure that our miners are capacitated enough to properly use the equipment. It is not only mining equipment, there will be refinery equipment where we are going to install plants to refine our gold."
Eng Moyo said training and capacity-building would cascade down to district level to promote maximum use of the equipment.
"We want to ensure that the ground is ready and this includes the buyers of gold so we are putting everything in place to ensure that our miners, refineries and Fidelity (Refiners and Printers) is ready for this massive boost."
Command Agriculture has registered remarkable results in its first year with estimates indicating that production will exceed the targeted two million tonnes of maize.
The programme is being implemented over a three-year period with a view to ensuring national food self-sufficiency.
Now Government is setting its sights on another programme called Super Agriculture to include more crops.
Funding for winter wheat covering over 50 000 hectares has already been secured, while Government is working on a comprehensive transition mechanism from summer to winter cropping.
Anchored under Command Agriculture, the comprehensive programme will see establishment of dryers, mills and silos countrywide.
Under Super Agriculture, areas like the Zambezi Valley, Chiredzi and Tokwe-Mukosi in Masvingo will be trageted.