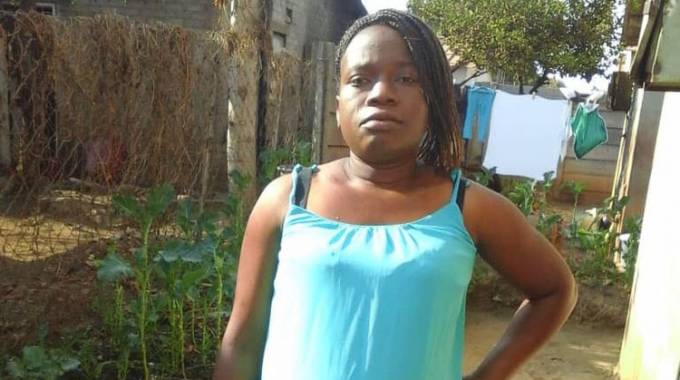 The Sunday Mail
Belindah Mutayiwa
ON August 16 2019, Mr Taurai Matsiwe took three and half weeks' excuse from work to look after his pregnant wife as her time to deliver was drawing close.
Then on August 28, he accompanied his wife Mrs Sharon Munyonho for a hypertensive check at Rujeko Polyclinic in one of Harare's oldest suburbs – Dzivaresekwa. There, the couple was referred to Parirenyatwa Hospital.
But, they went back home and the following morning Mr Matsiwe took her wife to hospital.
Doctors found his wife to be in a stable condition before admitting her in the maternity ward. On August 30, Mrs Munyonho spent the day at the hospital and the following day was induced to get into labour. That same day, the couple prayed together before the husband left for home.
The following morning at around 9 am, Mr Matsiwe received an unusual phone call from the hospital.
The person on the other side of the phone, like a dagger stab, announced his wife had died in labour.
As if that was not enough, the person seemed to twist the knife adding that; "the child had also not made it."
Mr Matsiwe, who is an assistant artist at Gateway School in Harare, says he is a robbed man.
He adds that his two children – Damia (8) and Wayne (5) – will now grow without a mother.
"That phone call keeps ringing at the back of my mind," he said in an interview with The Sunday Mail last week.
"My issue is with those who induced my wife knowing fully well that their maternity delivery ward was full and neglect her after that.
"She failed to get assistance until she died while seated on a hospital bench.
"I do not even know the way forward; whether I should institute legal proceedings to sue the medical institution or let the case end just like that."
Mbuya Nehanda Maternity Hospital head of obstetrics and gynaecology, Dr Tafadzwa Nhemachena has since said Mrs Munyonho was the 17th patient waiting to get into the labour ward on the day.
The ward, he said, had a carrying capacity of 10 patients.
Secretary in the Ministry of Health and Child Care, Dr Agnes Mahomva said nurses worked as efficiently as they could.
She, however, said there was need to ensure the nurses improve on their public relations skills.
"In terms of handling patients properly, this is the area the ministry will continue to work on," said Dr Mahomva.
"Just recently, Parirenyatwa (Hospital) did a fundraising to create a resourceful ward and encourage their nurses to practice good customer care."
According to the United Nations Population Fund, Maternal Mortality Rate for Zimbabwe has declined from 960 deaths per 100 000 live births in 2010 to 614 deaths per 100 000 live births in 2014, health experts say the figures are still too high.