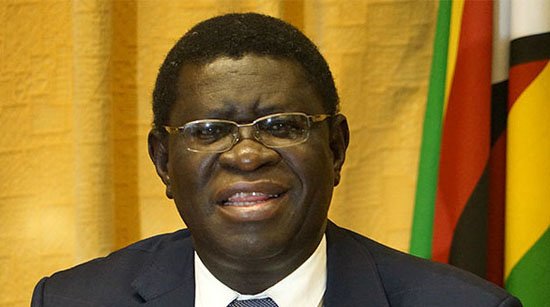 The Sunday Mail
MORE than 144 laws have been aligned to the Constitution which came into effect on August 22 2013, leaving only 39 requiring harmonisation with the supreme law. An Inter-Ministerial Taskforce set up in 2015 to lead the alignment process believes that all outstanding laws will be brought before Parliament by year-end. Our Senior Reporter Lincoln Towindo (LT) spoke to the chairperson of the taskforce, Attorney-General Advocate Prince Machaya (PM), on current progress and the way forward.
LT: Can you take us through the work you have been doing to fast-track alignment of the country's laws to the Constitution?
PM: The law alignment process started late. The Constitution came into effect in 2013 and around February 2015, Cabinet directed the Minister of Justice, Legal and Parliamentary Affairs to set up a committee to attend specifically to the task of alignment. This was because no mechanism was established in the Constitution for alignment of legislation.
If you take other constitutions, like the constitution of Kenya, it provided for the establishment of a body to do the alignment and see to it that certain laws were enacted within a period of two years. It also provided penalties for the Judiciary, Parliament and everyone if that did not happen. However, in our Constitution, there was no similar mechanism for attending to alignment. So that is why initially nothing happened.
When the Lancaster House Constitution came in, the issue of alignment was carried out over a period of time, but it was not done as a specific task. Now, with the coming into operation of this Constitution, it was necessary that the work be attended to as soon as possible, but then there was no institution to attend to it.
In February 2015, that is when Cabinet asked the Minister of Justice to set up a body to attend to it and the Inter-Ministerial Taskforce (IMT) was set up, with the Attorney-General to chair the team that includes all the legal advisors and representatives of ministries.
Then there is the technical committee comprising myself and three departmental heads of Legislation; Constitutional and Parliamentary Affairs; and policy and legal research in the Ministry of Justice, with the Centre for Applied Legal Research (CALR) being our consultants who do research. As the technical committee, we encourage ministries to look at their own legislation and try to find areas where they think may need alignment or, maybe, they simply need funds for stakeholder consultations.
We provide them with the assistance they need either in drafting, or identifying areas that need alignment or in conducting research.
The end of the process should be like a draft Bill together with policy principles which we give to the relevant minister to take to Cabinet. Once Cabinet has approved, we then finalise the draft Bill, which then goes to the Cabinet Committee on Legislation; if it passes there, then the minister takes it to Parliament, and that marks the end of the work of the IMT.
I was sworn in as AG in 2015 when we started identifying the statutes we thought needed alignment.
LT: Concerns have been raised in some quarters that the alignment process has been very slow. When do you expect to complete the process?
PM: We found out that during the period from 2015 to 2018, some statutes we had amended required further amendments, so all that work went on until this point where we have the final list of laws that have to be aligned.
I am fairly satisfied that we have done the work within that period. Perhaps it could have been done earlier had we ignored all our other duties and if we had been a committee specifically to attend to that — then we could have done it earlier. But because we were carrying out that work together with our day-to-day duties, it meant delays, but I am quite happy with myself that we have taken that amount of time. It could have been longer.
In Germany, they took 150 years to align their statutes, I do not think we have done too badly. We are hoping that by end of this year we will be done, but this is subject to parliamentary processes.
LT: We have laws such as the Child Justice Bill and others that have been on the President's legislative agenda since the days of the First Republic. Why are those Bills not being brought to Parliament?
PM: What is happening with the Child Justice Bill issue is that the Children's Act is also being amended. So, we took a conscious decision to separate issues of the social well-being of the child and put them under the Children's Act, but things to do with the law and the child we put them under a different Act.
At the moment, they are all in the Children's Act. We are splitting one Act and coming up with two Acts, but then amplifying both of them, particularly the Child Justice Act, which will incorporate all the rights given to children and to youths generally under the Constitution and also under certain instruments pertaining to children, which we have signed.
So, the Children's Bill, which deals with the social aspect, was completed by the Ministry of (Public Service, Labour and Social Welfare), but we are now tying it up with the Child Justice Bill. We had to go through a two-stage process.
In the President's SONA (State of the Nation Address), he was announcing the Child Justice Bill, so we later on started dealing with it. We are almost done, we are now going to hold what we call the "Right Shop" next month for both Bills so that we make sure that they are consistent, and then it will be ready for Cabinet and later Parliament.
Out of the President's SONA, there are about 24 Bills which he announced, and 11 relate to alignment, the other 13 do not. So the 11 are all there, we are dealing with them in the expectation that by the end of year they will be all done.
LT: Which laws are your prioritising in terms of drafting for alignment purposes?
PM: We were prioritising basically the ones that had sensitivities around certain rights of the public and those relating to security like the POSA (Public Order and Security Act) and AIPPA (Access to Information and Protection of Privacy Act). Now AIPPA will be repealed by the Freedom of Information Act, it has already passed Senate now. But what remains is not really sensitive. We have clustered them so that we take them on per cluster.
When we are taking, for example, the Information Cluster, we take all the Bills under it and then we make sure they go through at the same time. Then we take the same cluster rather than do them haphazardly. We have 10 clusters.
LT: What of the laws to speed up the devolution process. How far have they gone?
PM: There is only the Public Finance Management Act that we are going to align for the devolution aspect. That is why we are waiting for the passing of Constitutional Amendment No. 2 because these devolved provincial and metropolitan councils will be composed of certain people. The Ministry of Finance has to disburse funds to these councils in certain proportions, so that is what we are waiting for.
LT: Why has the Electoral Act remained on the list of laws that require amendment yet it was "aligned" in 2018 just before the elections?
PM: We kept it there because we felt there may be election-oriented issues which require alignment and we failed to notice because people are always talking about electoral reform. But, as far as we are concerned, the Act was aligned under the regulations that were made in 2018 just before the elections.