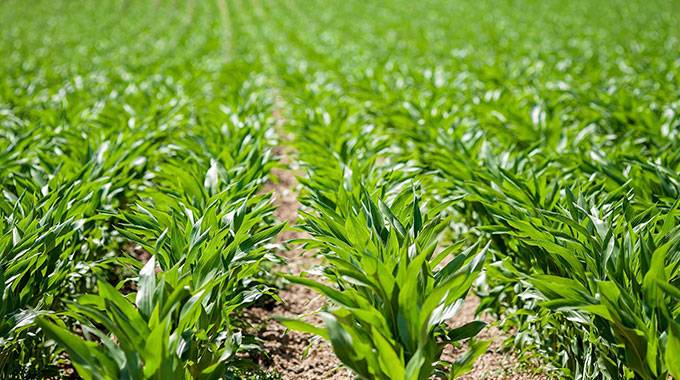 The Sunday Mail
Online News Editor
Tawanda Musarurwa
LATEST data from the Zimbabwe National Statistics Agency shows that the agriculture sector's contribution to Gross Domestic Product (GDP) declined to 7,61 percent last year, from 10,14 percent in 2019.
The decline is alarming given that the sector's contribution to GDP has been as high as 18 percent.
But perhaps even more alarming is that the agriculture sector has fallen behind wholesale and retail trade (at 19,24 percent), manufacturing (18,43 percent), mining (10,5 percent), and financial and insurance services (7,81 percent).
Although the data points to an increasingly diversifying economy, which is a good thing, in ideal circumstances agriculture should remain as the pivot for economic growth.
Why? Because regardless of whatever GDP growth a country achieves, if it cannot feed its own people, then it has to import food. Now, regardless of how prosperous a country is, importing food for the entirety of the population is an unsustainable economic model.
There are several other factors that highlight the importance of the agriculture sector, not least that it is a key source of raw materials for the manufacturing sector, which then feeds into other sectors such as retail trade, etcetera.
So, it is a complete cycle.
One of the major factors that is undermining the local agriculture sector is lack of funding.
Around the early 2000s, there was a significant transformation of the agriculture sector as the land reform programme opened opportunities for new smallholder farmers.
The land reform programme, which was implemented through the Land Acquisition Act of 2002, resulted in the redistribution of some white-owned commercial farms and estates, as well as State land to over 150 000 farmers under the A1 and A2 farm models.
However, the new farmers have struggled to access funding from banks because the latter are inherently risk-averse.
AFC Holdings chief executive officer Mr Francis Macheka said financial institutions are not motivated to finance small-scale farmers for a number of reasons.
"One of them, obviously, is the risk involved. When you look at smallholder farmers, they are many, but they put small hectarages of between 0,5 hectares in the communal areas to around 5 to 10 hectares for other commercial smallholder farmers. Individually, these sizes are uneconomic for financiers."
While large-scale commercial farmers had their risks guaranteed by insurance, the new farmers did not have such protection, not least because existing agriculture insurance models were not created with them in mind.
However, the same concerns raised by Mr Macheka have also been raised by insurers, around the development of insurance products specific to smallholder farmers.
Insurance Council of Zimbabwe (ICZ) technical committee chairperson Mr Brian Chirema said the shift in the country's agriculture make-up brought about new challenges.
"Insurance services for smallholder farmers are costly and complicated to design, and also to deploy in the market compared to insurance services for commercial farmers. Firstly, smallholder farmers in their individual capacities are too small to make it economically viable to pursue them as individuals. To make it viable, an insurer has to aggregate them," he said.
"And while there is some homogeneity when it comes to smallholder farmers, there are also some individual needs that you have to respect, and if you don't do so you will find that not all of them will take up insurance cover. So, the major issue is aggregation."
A number of initiatives are ongoing with regards to the development of appropriate insurance products for smallholder farmers, with the Insurance and Pensions Commission (IPEC) driving the development of a weather-based index framework, in partnership with the World Bank.
And over the past few years, ICZ has also been running a weather-based index insurance pilot programme in Chiweshe, Mashonaland Central. Experts say indemnity-based agricultural insurance products (which will be supported by the weather-based index framework being developed) tend to be most suitable for communal farmers, as such products assess the crop loss and insurance compensation on-site based on the real loss at the policyholder level.
From another perspective, such insurance products enable smallholder farmers to access credit.
Said IPEC commissioner Dr Grace Muradzikwa:
"Where there is insurance, financiers feel safer to put in their money, knowing that the risk associated with an agricultural venture is taken care of through insurance.
"In other countries where agricultural insurance is more developed, financiers have invested more because of the comfort given due to risk transfer.
"Insurance helps bridge the gap for smallholder farmers that typically struggle to access financing. Here in Zimbabwe, we have seen it in the tobacco sector where financers insist on insurance before providing money for inputs or the inputs themselves, as a result these financiers and merchants have put in a lot of money when the venture is insured."
Locally, the tobacco sector has been one area where banks have financed smallholder farmers because of the contract farming model which integrates an insurance policy.
However, it is not without problems.
Mr Chirema said it is not advisable to duplicate wholesale the tobacco model to other agricultural sub-sectors, with regards to smallholder farmers.
"We have had cases of side-marketing. It is rare to come across a commercial farmer who would do side-marketing, but it's a perennial problem with smallholder farmers.
"Because of side-marketing, we eventually end up failing to collect premiums because tobacco premiums are collected at the end of the season, and therefore it compromises the capability and capacity of insurers to pay claims," he said.
There has also been concerns over some tobacco merchants who, rightfully, collect premiums on a stop-order basis, but then fail to remit the premiums to insurers.
Farmers have also raised concerns over some unethical insurance practices.
"The Zimbabwe Farmers Union (ZFU) has been very sceptical of going into such partnerships (with insurers) because an earlier arrangement gave insurance a very bad name, and so there has been this hesitancy. Unfulfilled promises are a very big hurdle," said ZFU executive director Mr Paul Zakaria.
The problems around agriculture insurance in the tobacco sector show that there is scope for development of new and better products.
The local insurance industry needs to come up with products that speak to the needs of smallholder farmers in terms of quality, pricing and distribution.
But, the product should also make business sense since insurers are first and foremost, businesses.
They can draw important lessons from neighbouring Zambia.
Mayfair Insurance Company Zambia Limited is running a successful weather-based index insurance model.
The Zambian insurer's manager for agriculture specialities, Mr Humphrey Mulele, described how they successfully implemented it.
"As part of a portfolio diversification strategy, we embarked on weather index insurance in 2014, where we first ran a pilot through the Zambia Farmers Union, covering 1 500 smallholder farmers in two districts of the Copperbelt Province. Thereafter, we saw an increase both in the number of aggregators (institutions that brought the smallholder farmers together) and also in terms of farmer numbers, from 1 500 to about 18 500 in the 2016/17 season," he said.
"In 2017, we were given an opportunity to pilot the programme — with the support of our financial sector partners — on a Government input subsidy programme on 3 000 farmers on a voluntary basis.
"Since it was a bad (agricultural) year, we made quite a number of payments, which demonstrated value in terms of what the farmers received. And, in the next year, we were given the opportunity to expand this weather index insurance to the whole Government input subsidy programme, which had a million farmers.
"It gave us both scale and geographical diversification, which meant that the risk was diversified countrywide."
The Mayfair example highlights key elements required for a successful insurance product for smallholder farmers, namely: scale, opportunity, trust, financing, partnership(s) and just the guts to try something new!