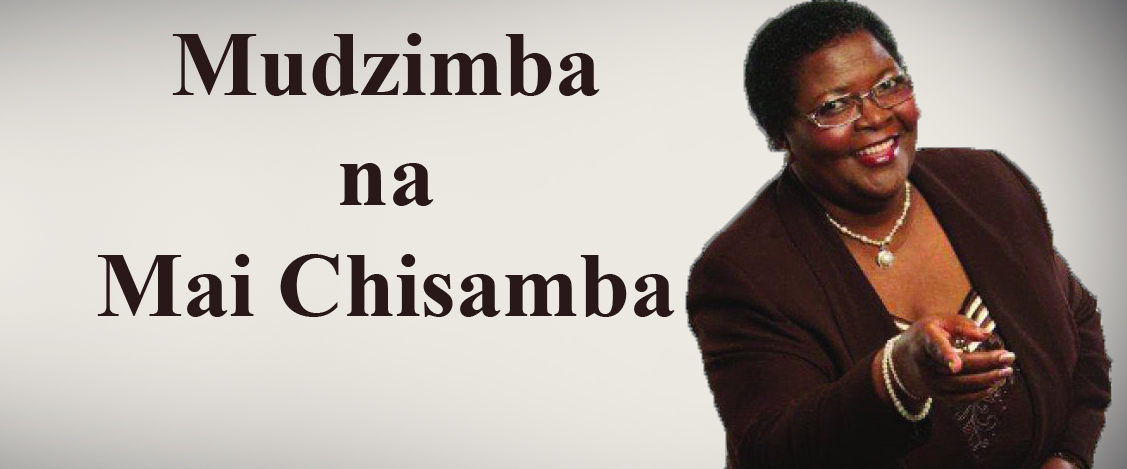 The Sunday Mail
Mai Chisamba
I am happily married and in my fifties. My wife and I love our kids so much and we made sure we put them through school.
Our two sons and daughter were properly married and had their white weddings in church, we are proud of them. The last daughter is a naughty woman atibvisa chiri kumeso. She has never been married but she has two kids a boy and a girl, anongobika mapoto.
She drinks, she smokes, and she has no time for her children. They call her aunty because that's what the maids call her. Her siblings take turns to make sure the kids are OK.
When she had her first child she went to stay with a man who was not even of the same class as her. She did the same for the second child. In both instances we had to go and pull her kuti adzoke kumba because aingoenda kuvanhu vanotambura.
Me and my wife thought when our kids were grown up we would have more time to ourselves but it's like we are back to the old days.
We still run around to make sure her kids are fed, schooled and are in good health.
A few weeks ago she went for an all-night gig and she never came back again. We hear she is staying with another good for nothing guy in an apartment in town.
Her mother is worried sick because she may end up pregnant again. She sent a message to our maid that she needs some clothes, money and food but she does not want to be pulled away because she wants to get married to this guy. How can she get married to a guy who can't provide the basics like food anotofamba nekombi?
I am angry and confused please help. Should I go and get her again or just leave her? You know how hard it is to be a parent. We ended up sending one of our drivers with food and other provisions. I wanted to go and beat up this guy but my wife said no to that. My daughter is 25 years-old but she behaves like a kid. What can we do about this?
Response
Thank you for writing in indeed mudzimba umu mune nyaya. You are right it's a tall order to be a good parent. At times you are compromised because of family issues that you can't run away from. Well done for putting your kids through school. Let's go through your letter step by step. In as much as you have shown some signs of a caring father I think you have a few things to still work on if you can. I mean well all I want to do is to point out something that you may be missing. You need to work on your attitude.
I picked a few things in this letter. You talk about vanhu vanotambura nevanofamba nemakombi and good for nothing guys. You also touched on the issue of class. If the truth be said it's your daughter who does not have a class at all. Let me borrow your words according to this letter she is better described as a good for nothing.
A mother who has no time for her kids but has it in abundance for booze and reckless behaviour is a disgrace to her family and community.
My plea is for you and your dear wife is to reign in this daughter. You are spoon feeding her when she should be standing on her feet. I have just one word for you makamujaidza. It's not just about sleeping around and drinking she is at risk of contracting diseases like HIV/AIDS and other STIs.
Sit down and get details of the fathers of her children they should be paying child support. This can be done through any civil court.
How do you teach her to be responsible when you send a driver with provisions to where she is staying with a man you don't even know of? In short ndimi makutochengeta zvikomba. You have no right whatsoever to go and beat up anyone it's against the law.
Ko mukabinhwa muri imi? Your daughter needs a bit of growing up and this can be done through therapy.
She has only known the guy she is staying with for a few weeks and now talks about marriage what a baby! You can't keep on bailing her out she is a major.
Engage a professional counsellor to at least knock some sense into her head.
Finally let me remind you that looking down upon other people is very mean dzimwe nhamo handi sarudzo. Travelling in a kombi is a mode of transport not poverty. As you seek assistance remember to pray for your family and this particular daughter there is immense power in prayer.
Write to [email protected] or WhatsApp +263771415747.