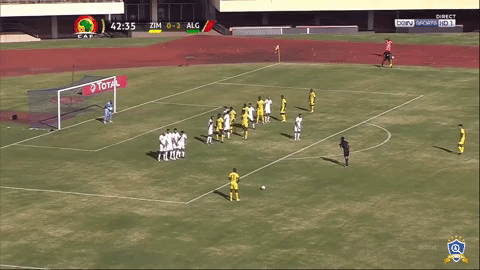 The Sunday Mail
Langton Nyakwenda
Sports Reporter
KNOWLEDGE MUSONA has been described as "a fantastic player" and "brilliant professional" by the coach who gave him his first senior national team cap — Norman Mapeza.
The star player, who announced his retirement from international football last week, is considered to be "a rare breed" and "exceptional talent" by Rodwell Dhlakama, the coach who is credited with discovering his talent when he was still a raw teenager.
The outgoing Warriors skipper, who turns 32 on June 21, waved goodbye to the international stage after 12 years of service.
In that period, he broke records and earned comparisons with the legendary Peter Ndlovu.
In a dozen years, he made 51 appearances for the Warriors and scored 24 goals, his last coming at the 2021 Africa Cup of Nations (AFCON) finals against Guinea on January 18, 2022.
He made his national team debut in a friendly match against Malawi at Rufaro Stadium on March 3, 2010.
Zimbabwe won 2-1 courtesy of a double from Tafadzwa Rusike.
"Knowledge was one of those guys who you could tell the moment you see him that he was committed to his job and someone who was very disciplined.
"I think from his generation he is one of the best players I have worked with at the national team as a coach," Mapeza said.
The FC Platinum gaffer was in charge of the national team when Musona played his last Warriors match — a 2-1 win against Guinea in a group match at AFCON in Cameroon early this year.
Mapeza was also in charge when he grabbed his first hat-trick in national colours in a 3-0 victory over Liberia in a 2019 AFCON qualifier at the National Sports Stadium on June 6, 2017.
Musona joined the exclusive club that has Vitalis Takawira and Peter Ndlovu as the only players to score a hat-trick for Zimbabwe in an AFCON qualifier.
"Musona's professionalism was second to none. He would never give you any problems even in training.
"He was someone who would give you 1 000 percent effort."
He actually thinks Musona made the right call.
Perhaps the player took heed of the old adage that a good dancer knows when to leave the dance floor.
He will now concentrate on his club career at Al Tai in Saudi Arabia.
"I wish Musona well and I think for him to call it a day now was the right time, because usually it's not always good for someone kuzoregedza bhora wakutukwa nevanhu (to leave football when fans no longer believe in you).
"I think football-loving fans of Zimbabwe still wanted to see more of him but I think he now wants to concentrate more on his club career.
"And we all need to respect that, but we will miss him, we will miss his contribution to Zimbabwe football.
"I wish him well with his family, with his new club as well. Quite a fantastic player he was; a brilliant professional."
His brilliance was evident during the early stages of his career.
He was so good that Dhlakama made him national Under-17 captain 16 years ago.
That Under-17 side had players such as Khama Billiat, George Chigova, Abbas Amidu, Lincoln Zvasiya, Eric Chipeta, Qadr Amini, Lawrence Mapuya, Archieford Gutu and the late Daniel Million.
He also captained the Under-20 team that won the 2007 COSAFA Cup, Zone VI Games and also qualified for the Africa Youth Cup.
"Knowledge is a rare breed; a natural leader," said Dhlakama, who is now the head coach at ZPC Kariba.
He feels the player still had more to offer.
"He was supposed to stay maybe for two more editions of the Africa Cup of Nations so that there is proper integration. It will be very difficult for us to get a captain after him.
"Leaders are born; they are not made, and Knowledge is just a natural leader.
"When I gave him the responsibility to lead the national Under-17, I didn't think twice. He was just a cut above the rest.
"During the early stages of his career, he was not someone who was outspoken. Knowledge would say something after careful assessment of the situation.
"His knowledge of the game belied his age. He would think like an adult when he was still young.
"He would see the future. His wisdom was fantastic. That's why maybe he was the first one from his generation to break into foreign leagues."
Musona never played in the local top-flight as he earned a move to Kaizer Chiefs directly from Aces Youth Soccer Academy in 2009.
He made 49 league appearances and scored 19 goals for Amakhosi before joining Hoffenheim of Germany in 2011.
"Musona played a role in convincing scouts that Zimbabwe had real talent through his goal-scoring instincts, especially in the South African top-flight league.
"I don't see anyone being able to take over from Musona and do what he did as captain of the country,'' Dhlakama added.
Former Warriors defender George Mbwando feels the former Warriors forward deserves a place in Zimbabwe's Hall of Fame.
"You carried the nation on your shoulders… Thank you, son. All the best in your retirement from international game. "You are definitely in the Zimbabwe Football Hall of Fame."
Musona's teammate at the 2019 AFCON finals in Egypt, Edmore "Zi Keeper" Sibanda, sent his tribute to The Sunday Mail Sport from his base in South Africa.
"It was an honour and a privilege to have shared the pitch with Knowledge," he said.
"It's something that many footballers don't get to experience but I was fortunate enough to be in the same camp with the great Peter Ndlovu and again to be in camp with Knowledge.
"It's something that very few footballers get to experience, I mean these two generations of great players."
He said Knowledge was "a humble guy, polite and respectful".
Warriors team manager Wellington Mpandare, just like the coaches, spoke highly of his leadership qualities.
"He was a captain par excellence. Great leader, quiet as he is but was very effective," said Mpandare.
"He was a winner; he never liked losing. Most of the time he would play with an injury.
"Even his last game against Guinea, he played with an injury, but because of his determination, he played on."
He said he would continue to persuade Musona to review his decision.