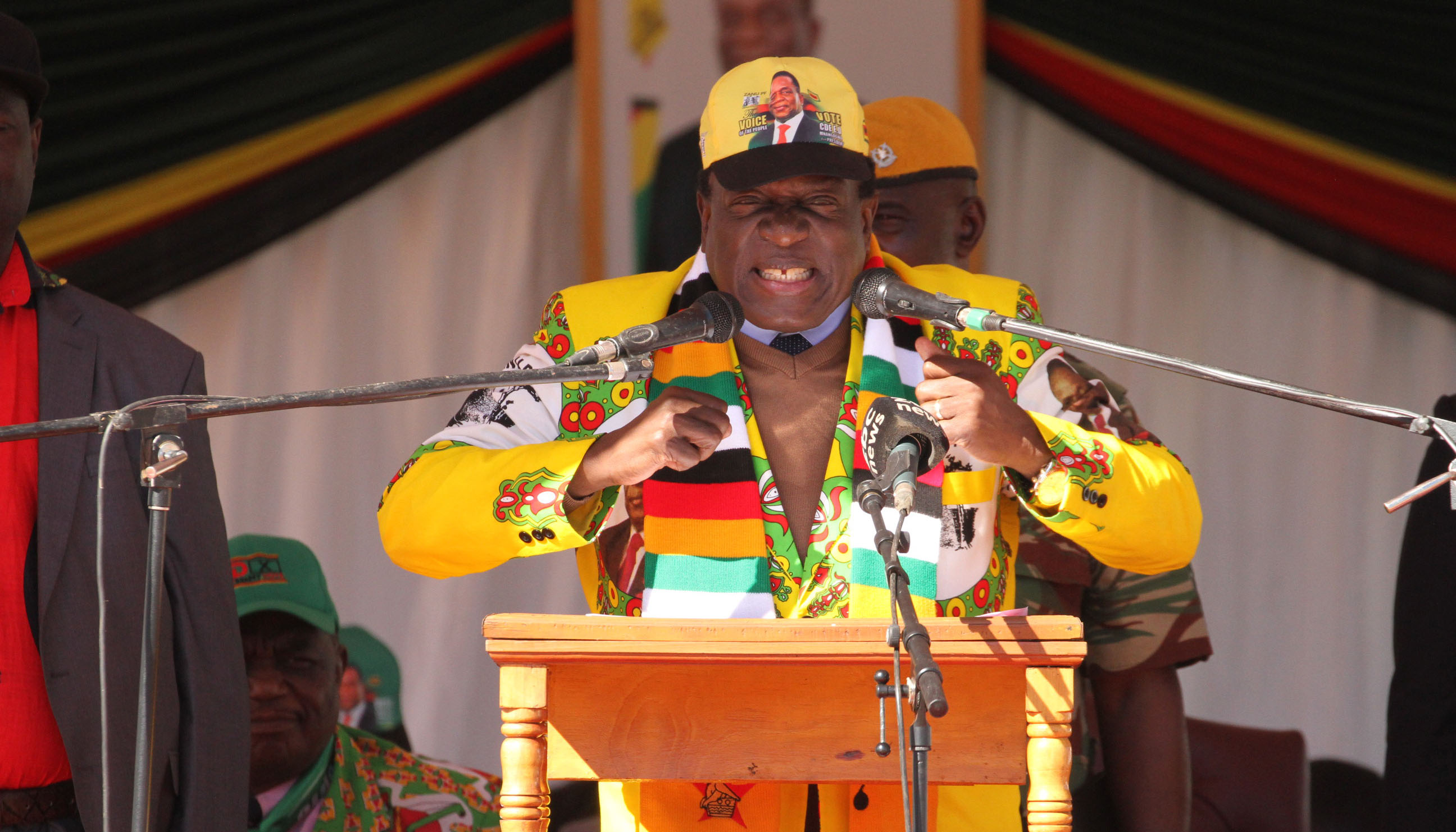 The Sunday Mail
The unprecedented opening up of political space by the new dispensation over the past seven months has reinvigorated Zimbabwe, and tomorrow "the voice of the people will be loudly heard", President Emmerson Mnangagwa has said.
In an address to the nation on the eve of the 2018 harmonised elections, President Mnangagwa urged everyone to accept the poll outcome.
ZBC-TV will broadcast the full address today, ahead of elections tomorrow to pick a President, National Assembly representatives and local government councilors.
In his address to the nation, President Mnangagwa said: "On Monday, Zimbabwe goes to the polls for the 2018 harmonised elections. I come to you just a day beforeour nation goes to vote…
"Let us all — citizens and candidates alike — be respectful, tolerant and love one another. Let us remember that no matter who we support, we are all brothers and sisters and that, above all, the Zimbabwe after the polls will still be home to us all — winners and losers alike.
"This land is all we have, all that we are fated to share and live in as compatriots. Let all candidates behave responsibly, and remember their sacred duty to promote peace and tolerance."

President Mnangagwa said after years of stasis, the November 2017 change in national leadership had spurred renewed energy, unlocked opportunities, and nurtured hope and freedom among Zimbabweans.
The President also said by accrediting foreign election observer missions, Zimbabwe had won new allies, partners and friends.
"The past short seven months witnessed an unprecedented opening of political space in our country, creating an environment where civil liberties and rights flourish and stand guaranteed.
"We have been very clear that in the new Zimbabwe, everyone is equal, and is free to speak their mind and to express themselves however they choose.
"Today our people feel free to move and associate. Today our people feel free to worship, and to follow their conscience. Peace reigns in our land, with the citizenry feeling secure to pursue their dreams.
"I am delighted that the election campaign has unfolded in peace, and in accordance with national laws and set principles and guidelines.
"… The election has been the most open in our history, with hundreds of international observers in attendance to witness its open processes.
"As we have always said, the elections will be free, fair, non-violent and credible. The hour to complete that pledge is only a day away. The voice of the people will be loudly heard."
President Mnangagwa told the nation that despite an attempt on his life on June 23, 2018 at a rally in Bulawayo, the election would go ahead.
"Even when some people sought to derail the election by attempting to assassinate me, nothing was reversed, delayed or changed. Nobody was detained. No rights were infringed upon. This is the new Zimbabwe we have always longed for."