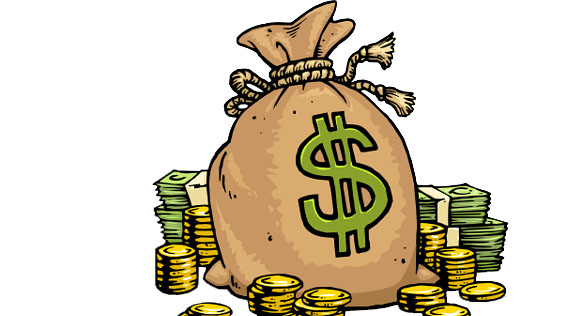 The Sunday Mail
Self-care and wellness go beyond just taking care of your mental, emotional or physical health.
Practicing financial self-care is also important for staying on top of your money as you work towards financial goals, such as saving or paying down debt. And it can also help with avoiding unpleasant surprises, such as a missed due date or an expected expense.
Instilling positive money habits for the long-term starts with developing a weekly financial self-care routine.
The science of self-care, habit, and routine
Practicing financial self-care means developing habits that work for you and reflect what you are trying to achieve with your money.
Those money habits can look very different for different people but what is most important is consistency in practicing them.
One of the things that can stand in the way of financial self-care is a bad money habit.
Charles Duhigg, a Pulitzer Prize-winner and author of a bestselling book about habits, says the key to creating a new habit is to identify cues (the trigger of a habit) and the resulting rewards (habit).
For example, do you tend to binge shows and movies (reward) when you are stressed out (cue) about your finances.
Instead of binge-watching Netflix, Duhigg's model would suggest countering your money stress with something as simple as reviewing your budget or checking your spending for the week.
Though the cues will likely be the same (stress and anxiety about money), your choice of reward for that cue can build new habits that result in new financial routines.
Tips for 30-minute weekly financial routines
Creating a weekly financial self-care routine can help with promoting good money habits. But if you are busy, you may not want to devote hours each week to managing your finances.
The good news is: you can make a positive impact on your financial health in as little as 30 minutes a week.
There are two ways to approach it: You can spread the 30 minutes out over the week by doing short daily tasks, or you can block off a solid half-hour each week to review your financial situation.
Here are the most important tasks to consider adding to your weekly financial self-care routine, whether you do small tasks every day or all tasks on one day:
Check your bank accounts: 10 minutes per week.
Checking in with your bank accounts is a good way to track your spending and monitor for any potentially fraudulent transactions.
For perspective on how often other people practice this money habit, 36 percent of Americans check their bank accounts daily, according to a Lexington Law poll.
This is a small financial self-care task you can do in less than five minutes.
If you are logging in daily, you can quickly scan for any new credits or debits posted to your accounts and review your balances.
Review bill due dates and payments: 10 minutes per week.
An easy way to save time on paying bills is automating your bill payments.
Putting bills on autopilot means you don't have to worry about writing out checks or missing due dates.
If there are bills you can't automate through your bank, try automating them through the company billing you. When all else fails, you can block off 10 minutes or so weekly or one half-hour per month to get those bills organised and paid online or by check.
Review your financial goals: 10 minutes per week.
Setting clear financial goals can help you get motivated to develop and stick to good money habits. The Consumer Financial Protection Bureau (United States) advocates "SMART" financial goals, which have the following characteristics: Specific, measurable, achievable, relevant, and time-bound.
For example, using that framework your money goals might include: Saving up a US$600 emergency fund over the next six months; setting aside US$10 000 to use as a house down payment in the next two years. Investing 15 percent of your income in your retirement fund each year.
If you have not set any financial goals yet, you could use 10 to 15 minutes of your weekly financial self-care routine to brainstorm ideas and plan.
And if you already have financial goals in place, you can block off a few minutes each week to check your progress.
Go over your budget: 30 minutes per month
Budgeting can be the cornerstone of a strong financial foundation.
Since budgeting requires a little more time than logging into your bank account or checking bill due dates, you may want to block off the entire 30 minutes of the last week in the month for this task.
Review your budget for the current month and use it to plan for the next month based on any changes to your income and spending.
Take note of any recurring expenses you could reduce or eliminate, or any upcoming irregular expenses you will have. For example, if it is time to pay your six-month car insurance premiums, make sure you are budgeting extra for that expense.
Practising financial self-care every week has a learning curve but the money habits you develop now can pay off over the long-term.
Also, consider other financial habits you can practice quarterly, biannually, or yearly. Checking your credit report quarterly, reviewing your investments every six months or so, and doing a year-end money review can all help with building a stronger financial foundation. -The Balance.