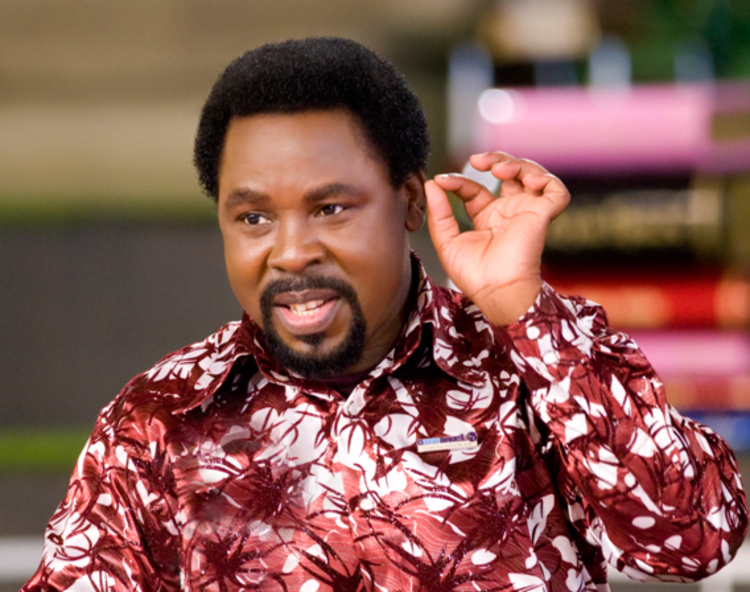 The Sunday Mail
Malvin Chidzonga
Money is part of the core, life-blood and heart of every organisation and Churches are not an exception.
There are mixed reactions when finance issues are brought to the fore. The sad part is that it is treated with disdain by most critics.
There is need for a paradigm shift in the way we handle financial issues in the Church with a blend of a return to the basics of the Bible and the implementation of innovative measures as Jesus Christ stated that we shall do greater things after He had finished His work.
When the issue of Church finances is raised, what comes to mind to some are largely opaque entities with no obligation to open their books and pay taxes coupled with nouveau rich religious ministers.
Names such as David Oyedepo, Bishop of Winners Chapel, with an estimated net worth of US$150 million, Pastor Ayo Oritseja of Word of Bible Church, Pastor Chris Oyakhilome of Believers' Love World also known as Christ Embassy and TB Joshua of Synagogue Church of All Nations come to many people's minds.
Key focus is on their wealth and lifestyles. David Oyedepo grabs the limelight with his private jet and many other property developments. However, many people do not look at what it takes and what is involved in making these Churches tick.
Many ministers are actually net contributors and not receivers to their Churches. They contribute a lot behind the scenes yet they are heavily criticised.
It seems as if it is a taboo in Africa for a religious minister to be financially successful.
Many people seem to have no problem with drug dealers and blood diamond dealers flaunting their wealth.
Religious ministers are not beggars who should live on hand-outs from their Church members.
It is funny how a $1 note looks so big when a congregate takes it to the Church and so small when they take it to the supermarket.
God is only receiving a little thanksgiving from a distance whilst people go on with their lives living in the blessings forgetting the one who blesses them.
The pain of knowing the truth is lighter than the sorrow we incur for carrying and trafficking in ignorance. An inclusive, integrated and holistic approach to Church finances is needed especially at this time where the devil seems to be working overtime.
To continue to tread on this matter as a taboo or abomination does not augur well for the body of Christ. Maintaining silence and the status quo all in the name of peace will not serve the Kingdom of God.
If any feathers are going to be ruffled, let it be because the Bible states that the Kingdom of God has faced violence and only the violent shall take the Kingdom by force.
We need a new perspective to the way we approach Church finances.
I do not know how non-contributors expect the Church to tick without some generous contributions from benevolent and obedient children of God .
We need to return and adhere to the fundamentals of the Bible since the Holy book contains many practical principles which can help us financially at personal, family, company, community, Church and national levels.
The Bible is the foundation of all branches and fields of commerce, be it economics, accounting, taxation, insurance, actuarial science, financial engineering and other fields.
Knowledge of the Bible and application of its principles can help us manage Church finances, especially the application of the principles because no philosophy can bear any fruits unless you put it to work.
As an example, the code that God gave to ancient Israel addressed economic problems that still challenge economists today.
The law required the Israelites to set aside produce for the poor (a form of taxation and insurance), grant the needy interest-free loans (ensure access to credit) and restore hereditary lands to their original owners every fifty years (protect property rights Leviticus 19:9, 10; 25:10, 35-37; Deuteronomy 24:19-21).
These and other economic provisions helped people in three important ways: They (1) supported them through financial reversals; (2) they helped them recover long-term poverty and, (3) they alleviated economic inequality and all that more than three hundred years before the birth of economics.
The Bible also emphasises attitudes and behaviours that promote economic security and Churches are not exempted.
For example, it teaches people to be honest, trustworthy, compassionate and generous (Deuteronomy 15:7-11, 25:15; Psalms 15).
Interestingly, following the recent global financial crisis, industries and organisations began urging businesses, financial institutions and other organisations to pledge to uphold certain ethical standards using different codes such as the Basel 1, 2 and 3 and the King's Report for the financial services' sector and the FIFA Financial Fair Play for the football fraternity.
However, the Bible's moral standards in my view by far surpasses these businesses and industrial codes as my humble assertion is that Churches should abide by the biblical principles and not any other doctrines.
Financing God's work is critical to the advancement of the Kingdom of God.
Traditionally, this has been through tithes, love offerings, thanksgiving and kind donations.
In this scenario, it leaves churches vulnerable to the financial performance, ability and willingness of their members to give.
The effect can be positive or negative depending on the circumstances of the members.
The said churches are susceptible to many variables and as such, they need to put in place some financial shock absorbers.
Churches need to come up with innovative ways to raise money and not to be confined to the traditional ways.
They can come up with fundraising schemes, income generating projects and place their surplus funds as investments elsewhere.
They also need to take account of their liabilities or financial responsibilities, circumstances and vision.
For example, they have to make pension contributions for their employees such as pastors, administrators and other servants so that they are not overwhelmed or burdened with coming up with large amounts of money at once when the need arises.
They can also put in place funeral policies and medical aid plans to address any financial commitments which might arise and be a burden on the Church if not put in place.
The area of income generating projects and investment really needs to be emphasised as this can greatly assist the church.
Henry Ford once said that, "the highest use of capital is not to make more money but to make money do more for the betterment of humanity".
Churches can come up with investment committees, enlist the services of investment consultants, administrators and managers to manage their investments on their behalf.
This paradigm shift will ensure sweating of assets, professionalism and remove any conflict of interest.
Parcelling out such mandates can ensure financial security, broaden the revenue base, mobilise more resources and usher in a new era for the Churches.
Malvin Chidzonga (28) fellowships with the United Methodist Church. He is a financial practitioner with experience in banking, insurance, investments, financial advisory and pension fund management. He holds a Bachelor of Commerce in Financial Management with UNISA, a Diploma in Banking with IOBZ and certificates in Long and Short Term Insurance with the Insurance Institute of Zimbabwe. He is currently studying Actuarial Science with the Institute of Actuaries of India.