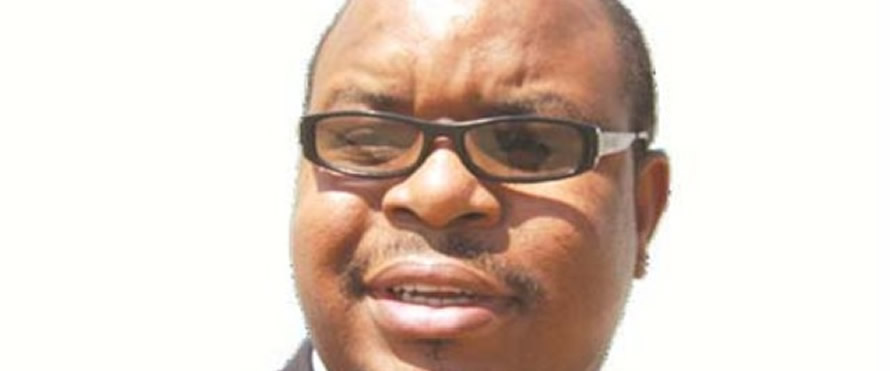 The Sunday Mail
Darlington Musarurwa Business Editor's Brief
POURING over Hwange Colliery Company's chairman Mr Farai Mutamangira's letter to shareholders at the weekend was like reading through a tragicomic script.Celebrated playwright William Shakespeare was renowned for this style, tactfully planting comic scenes to precede tragic events, and l could not resist connecting Mr Mutamangira's letter to Shakespeare's style.
We can only hope that Mr Mutamangira's submission to shareholders is sincere and his plans are truly driven by a commitment to rehabilitate the giant coal miner, and nothing else.
But it is admittedly tough to try and make sense of  the two critical issues that the letter touched on: the reasons for rejecting the US$50 million loan offer from major shareholder Mr Nicholas van Hoogstraten, and the bankability of the restructuring efforts being proposed.
While it is now being portrayed as an unsolicited offer, it must be put on record that it was HCCL that approached the businessman for a US$20 million to recapitalise and refinance the short-term debt.
Mr van Hoogstraten however, responded by making a US$50 million loan offer through his investment vehicle Willoughby's Consolidated.
The loan was supposed to be secured by the issue of a convertible loan stock with a 10 percent interest.
In order to safeguard its investment, Willoughby's wanted an initial five-year exclusive management control.
But we now know that the offer was rejected because of the cost of funds — at an estimated cost of US$9 million made up of interest at 10 percent, plus three percent of turnover and 17 percent of profit per annum — was considered irrational.
Really?
The idea of exclusive management control was also rejected outright.
But is it true that the money that was offered by the business magnate was expensive?
It seems that the 10 percent interest rate quoted on the loan is reasonable enough when considering the loan accessed from South African-based Investec by OK Zimbabwe.
In 2010, the retail giant sought approval from its shareholders to borrow US$5 million by way of a convertible loan at a rate of 12,5 percent per annum payable semi-annually for a period of five years.
It must be noted that relative to the Hwange loan, the OK Zimbabwe facility was pricier.
Shareholders naturally approved the plan and Investec Africa, which had no stake before the rights issue, injected US$5 million into the business in exchange for a 7,47 percent stake.
Since then, the retailer has managed to grow in leaps and bounds, regaining its market dominance as a result.
In its financials for the six months ending September 30, 2013, OK Zimbabwe's net profit rose to US$4,8 million, while revenues gained 5,4 percent to $244 million.
Sadly, the same cannot be said for Hwange, which continues to groan under the weight of legacy debts and an inherently inefficient business model.
Well, it might be argued that the additional charge of three percent of turnover and 17 percent of profit per annum made Mr van Hoogstraten loan unattractive but clearly the 17 percent was conditional to the coal miner recording a profit.
So, in some sense this is reasonable enough.
Various other dynamics ranging from the country's risk profile and credit rating, including the cost of money on the illiquid local market, make cash generally expensive elsewhere for HCCL.
While Mr Mutamangira is lavish on outlining the terms of the loan offer from Mr van Hoogstraten, he is very economic in discussing the terms of the $180 million they pursued from the Development Bank of Southern Africa (DBSA).
At what price was DBSA willing to lend to Hwange?
What made the deal fall through after being pursued for more than 1 460 days (four years).
Is it because Hwange is unattractive or is it because the money was expensive?
This is at the heart of what is currently wrong at Hwange.
But what seems to have the hawks at HCCL worked up is Mr van Hoogstraten's intention to have management control for a five-year term.
The inference that has been drawn thus far is that this move is tantamount to giving a local mining asset to a foreigner and an intrusion into the current management structure.
But only those with a short memory can believe in such dirt-cheap propaganda.
It must not be forgotten that before independence, Hwange, then known as Wankie Colliery Company, was controlled by two major shareholders — Mr van Hoogstraten and Anglo American Corporation — who controlled 65 percent between them.
The former claims that in 1979, he began an initiative to "donate" 40 percent of Hwange shares to the incoming Government or "The People of Zimbabwe".
It was envisaged that the par value of the "donated" shares was supposed to be paid from future dividends declared on the donated shares.
It is claimed that this accounting exercise was completed between 1982 and 1988.
Government also intended to hold the stake as Trustees.
In view of this background, it is either mischievous, ignorant, or both, to actually claim that a five-year management control might be deemed as handing over the company to a foreigner.
I think it is also pertinent to note that at the heart of Mr van Hoogstraten premise to gain control of Hwange is his belief that the current management is bleeding a potentially lucrative business.
He contends that HCCL has hemorrhaged more than US$500 million since 2009.
Last year, it recorded a pre-tax loss of $44 million, a 10 fold deterioration from the $4 million loss in 2012.
Revenues in the period slid to US$72,5 million from $104 million a year earlier.
Coal output declined 16 percent to 1,9 million ounces from 1,6 million ounces in 2012.
Workers are owed more than $14 million, while statutory obligations to the Zimbabwe Revenue Authority (Zimra) and the National Social Security Authority (Nssa) have soared to US$50 million. All this he blames on management.
Well, for now this is now water under the bridge, the board and management at the coal miner have since made their decision. But what the company has been doing and what they propose to do has to be thoroughly looked at to see if their decisions are solid enough to carry the business through without being financially hand-held by willing shareholders and investors.
The so-called "aggressive and definitive" plan that has been conceived by Hwange to "turnaround the fortunes of the company" includes resizing senior management positions, downsizing the staff complement by 50 percent, roping in the services of a chief operating officer and splitting the company into six special business units (SBUs).
Understandably, there has always been raging debate on the pros of splitting businesses into different operating divisions with the hope that they operate better.
Is this the prescription that Hwange presently need? How, for example, can one expect Hwange Hospital — one of the proposed units — to operate profitably enough to lift the prospect of the company.
Most of the people in the mining community live off coal mining activity and since workers have not been paid for a while, how ordinary people are expected to pay for such services is difficult to comprehend.
The same can be said of other units as well. It also seems that splitting the business will naturally result in different management for the respective units. We only hope that it will not result in unnecessary duplication of duties and bloated costs for management.
Last year, Metallon Gold, the country's biggest gold producer, had to restructure its staff as most of the roles at the various mines were duplicated at head office.
So it is inescapable that there are inefficient cost structures that are inherently associated with this business model.
But we hope we will be proved wrong.
There are also several simplifying assumptions made by Hwange that really need to be put to the test.
Part of the plans to improve revenue collection and restructure the balance sheet are centred on trying to review the pricing of Hwange Power Station coal from the current $29 per tonne to $35 per tonne, converting short-term debt to long term debt, convincing Government as the major shareholder to convert its debt into equity and also "closing facilities with PTA Bank and India Eximbank".
Well, is Zesa prepared to take in the pricing review of coal considering that it is now relying on other suppliers such as Makomo Resources?
Also how are its competitors pricing their coal?
Are banks prepared to give the coal miner room to convert the $100 million of short term debt into long term debt?
The reason why most of the loans are short term is simply because the bulk of the deposits held by banks are transitory. It seems, also, trying to compel Government to change its debt into equity is a euphemism for urging the Government, which is already laden by an unsustainably high debt, to inherit the coal miners liabilities.
And how the firm expects to get money from PTA Bank and India Eximbank after failing to secure resources from DBSA is anyone's guess.
Yes, roping in a contractor all the way from Portugal, Mota-Engil, might help improve production by 200 000 tonnes per month, but at what cost? What commission is Mota–Engil expected to get?
This is what shareholders would like to know.
Management and shareholders definitely need to do a lot in order to vindicate their decision to dump Mr van Hoogstraten and make their alternative plan work.
We honestly hope that shareholders will interrogate this plan at the imminent annual general meeting and come up with a sustainable way forward.
We also hope that for their sake, the plan is well thought out.
Feedback: [email protected]