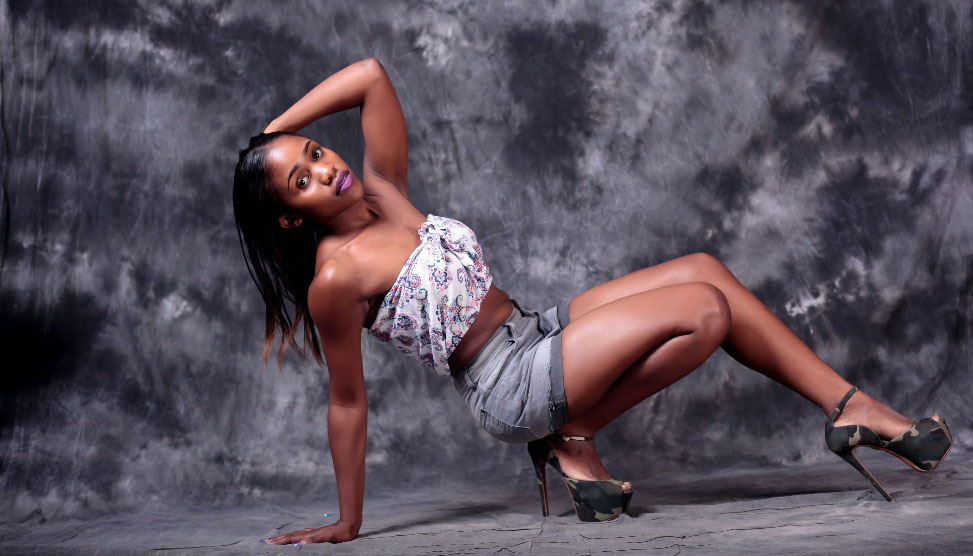 The Sunday Mail
LOCALLY, modelling is often associated with major beauty pageants such as the Miss Zimbabwe and Miss Tourism Zimbabwe.
Yet there is more to this industry.
Fashion modelling is a huge sector that has largely gone unnoticed. The job entails promoting, displaying and advertising commercial products.
Although the local industry is a bit obscured, there are many individuals and companies taking on the craft full time, with several modelling agencies taking on thousands of models.
Some of the notable names on the local modelling scene include Jackie Ngarande, Hillary Makaya, Tholakele Dlamini, Sibo Bero and Rutendo DeNise, to name just a few. Besides the models that might have gone through the rigorous training, there are numerous other camera-friendly and influential individuals who have also been cashing in as models.
The Sunday Mail Society spoke to modelling agency owners, who shed more light on how they operate.
Nilton Makazhu of Iconic Model Management said they have been operating since 2014 and currently have over 150 models. He said for one to join their agency, they require a minimum height of 1,6m and a minimum waist of 26 inches.
"Aside from the requirements, to become a professional model, a person needs to acquire grooming and deportment. A model also has to learn the skills of the runway and ramp as well as also going through necessary techniques needed on posing and posture."
Some of the notable models they have worked with include Vimbai Mukambi, Chanel Bere, Monalisa Kajamba and Raymond Motsi. He added that while there is vast talent in the country, the corporate community, which is supposed to be making use of their services, is letting them down. "Basically the local industry has an abundance of talent but the corporate world is letting us down by working with street people rather than models. They should realise the commercial value in the modelling industry. We are stagnant as we lack corporate support and partnerships."
Fisher Jordan, who has been running F.J Model Management for close to a decade, said the modelling career is meant for people who have a passion for fashion and are looking for personal growth. Unlike some agencies that have many specifics, Jordan highlighted that his agency embraces different individuals.
"We scout for models everywhere because there is plenty of talent out there and we don't really have any specifications since I believe anyone can be a model," he said.
The agency focuses on an individual's strengths and helps to develop them through training. "After we have trained them and they have gone through the grooming etiquette and deportment course, we try our best to manage that talent."
He said the local industry had a lot of untapped talent.
Wilbert Rukato of Size4 Modelling Agency also believes the local modelling industry has vast potential.
"We work with models from six to 40 years old, of all races, colour or background. We have been around for over a decade and I entered this business in 1996," said Rukato.
To date, thousands of models have been groomed by Size4.
Zimbabwe's most popular models including the award-winning Jefferson Muserera and Emmanuel Tenga, both of whom have appeared in advertising campaigns for Jet, Castle lager, Edgars, House of Gentleman and many others, trace their roots to Size4.
"We have so far opened 2018 by hosting a model graduation for 30 models who all walked away with professional modelling and grooming certificates. Recently, we hosted the annual Castle Tankard Fashion Show at Borrowdale Race Course where 20 of our male and female models took turns to showcase the latest designs from local top designers Mudhuri, Tumaz, Tari and Peatrice," said Wilbert Rukato.
Rukato credits Regina Gilliam, a beauty specialist; and Bobby Shades, a well-travelled choreographer, runway coach and grooming tutor, for his success.
He added: "We are an agency for the people and when we search for models we do not discriminate because of background, race or body size. We cast our net wide and select and train quality models according to the demands of the current business environment."
Other models from Size4 who have done well for themselves include the Kuwadzana Member of Parliament Betty Kaseke, who is also a fashion designer; Francina Katuruza, Miss Zambia-Zimbabwe 2014, who is also doing very well as a fashion model and an actress. Size4 Modelling Agency are behind the establishment of the Miss Zambia-Zimbabwe beauty pageant, a contest that pits Zimbabwean models against their Zambian counterparts. The pageant takes place in either Lusaka and Harare. Size4 was awarded the first ever Zimbabwe modelling industry lifetime achievement award in 2015.
With Zimbabwe's economy on the rebound — the modelling industry, like tourism, could be among the first to thrive. According to Forbes, the 10 highest-paid models in the world made a collective US$109,5 million between June 2016 and June 2017.