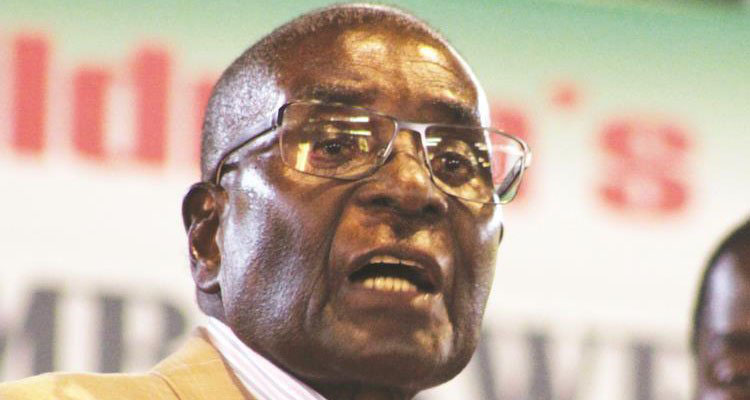 The Sunday Mail
A dismissal letter before him, his life under threat, and his world seemingly collapsing, Cde Emmerson Mnangagwa still found the time and strength of character to write a final letter to Cde Robert Mugabe.
It is a letter insiders say points to the kind of man Zimbabwe's new President is — unwavering and loyal to the end.
Then President Cde Mugabe sacked Cde Mnangagwa as his deputy on November 6, 2017.
That set the stage for a momentous run of events that would see Cde Mnangagwa leave the country to save his life, only to return a few weeks later to be sworn in as Head of State and Government after an extraordinary intervention by the Zimbabwe Defence Forces to safegaurd the national constitution.
But before he made good his escape from the assassin's bullet — or poisoned needle in this case — Cde Mnangagwa wrote a letter to Cde Mugabe, thanking him for his counsel over the years and for giving him the opportunity to serve his nation.
The Sunday Mail last week secured a copy of that communication, which we publish in full on page 5 of this edition.
The letter was the subject of a conversation between Cde Mnangagwa and Cde Mugabe in the latter's final hours as President of the Republic.
An insider said on November 20, a day before Cde Mugabe resigned, he spoke on the phone with Cde Mnangagwa.
"VaMugabe said, 'Ah, why did you have to leave? I thought the very good letter which you wrote to me after your dismissal was going to be a good basis for us to reconnect.'
"VaMnangagwa said 'my life was under threat'. VaMugabe said 'I want you to come back now now now, so that we can resolve this situation together'.
"That letter stirred VaMugabe's heart to the stage where he was actually thinking of restoring VaMnangagwa to Vice-President. In that letter, VaMnangagwa didn't just pledge loyalty but also communicated indebtedness for the support and huge relationship that the two enjoyed for over 50 years.
"The letter was very much in character with the same ED who lived nonchalantly through the public abuse piled on him in a series of political rallies before he was dismissed."
Read more... http://www.sundaymail.co.zw/eds-message-to-cde-mugabe/