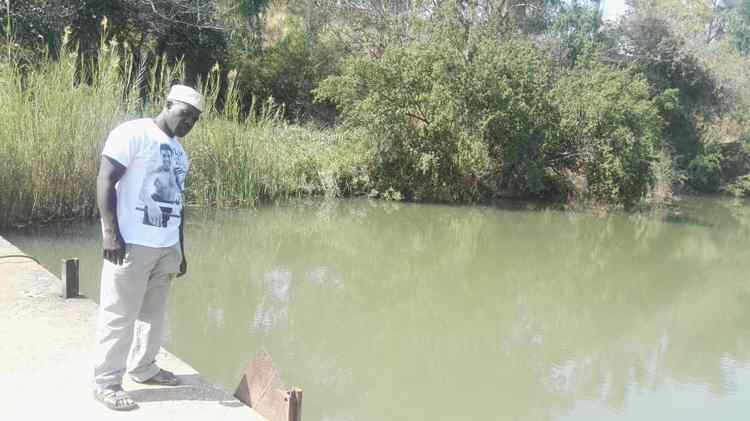 The Sunday Mail
Langton Nyakwenda recently in Kwekwe
BUDDING boxer Ali Youssef Phiri was not keen on joining his friends on their usual swimming sojourn in a tributary that feeds into Sebakwe River in Torwood, Kwekwe.
On August 12th, Phiri, who was also a footballer, told close friends that he didn't want to venture outside his family home as he was gearing up for the Heroes Day celebrations. The 14-year-old Form One student at Batanayi School had made it into the Torwood select side that was set to play at the celebrations.
Phiri was also billed to perform some reggae dancehall dance routines, together with other youths from the area.
However, a crocodile had other ideas and pounced on the multi-talented teenanger when his mates persuaded him to go cool off in the water.
"I can't believe my boy is no more," the late teenager's mother, Debra Magwiranhaka told The Sunday Mail Sport last weekend.
"He woke up on that Sunday and played their usual morning soccer with his friends, everything seemed normal until they went to the river after some persuasion from a neighbour.
"There, we are told they started playing "chitsvambe" (a hide and seek game) in the river.
That's when Youssef was attacked by the crocodile which dragged him for some meters until he died."
The late Phiri's soccer kit bag lay on a stone as the crocodile dragged him away from potential helpers before devouring him.
"He was no ordinary boy," said Youssef's elder bother, Edwin Phiri.
"He was good at boxing, football as well as doing what today's youths call 'clarks dancing'. We really anticipated a bright future for him but unfortunately his life was cut short. He died a very painful death, being killed by a crocodile."
The killer croc was shot by the Zimbabwe Parks and Wildlife Management Authorities two days after the incident, and some of the late Phiri's body parts were retrieved in time for his burial at Torwood Cemetery on August 14.
Renowned boxing trainer Issa Phiri, brother to Youssef's father, reckons the country lost a future Olympic medalist.
"He was so determined, I would see it when I worked with him in the gym during his school holidays.
I had high hopes for him and I believe he would have put this family's name on the national map," said Phiri.
"Kwekwe and the country in general has lost a budding sports personality. Our hope is that the authorities from ZimParks do something about the area, probably they should remove the crocodiles or fence the place so that people do not have access to that stream."
According to ZimParks, over 24 deaths have been caused by crocodile attacks countrywide since last season.
"We are on a campaign to educate communities not only in Kwekwe but across the country and we are urging people to stay away from water bodies," said Tinashe Farawo, Zimbabwe Parks and Wildlife Management Authority public relations manager.
"Because of the heavy rains we have had in the last two seasons, crocodiles tend to move downstream.
As you are aware, we eliminated the animal that caused the death because we had classified it as a problem animal.
"We also urge the responsible local authorities to put up warning signs at these dangerous areas," he said.