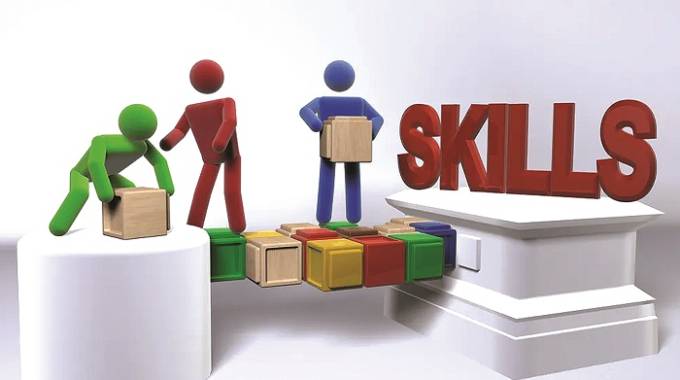 The Sunday Mail
Business Reporter
PRESIDENT MNANGAGWA, in his Cabinet announcement last week, assigned Prof Paul Mavima to be the Skills Audit and Development Minister, a move analysts have applauded as necessary for better public service delivery.
The analysts saluted the President for his "fresh approach" to making his Government address longstanding worsening skills shortages that have been threatening the delivery of its goals.
The last skills report of 2018 showed only 4 percent of civil servants are digital professionals, compared to an average of between 8 percent and 12 percent in other sectors, and that a major skills shortage was affecting the whole of Zimbabwe with departments ill-placed to compete.
The audit revealed training needs for senior managers in areas that include financial management, strategic capability and leadership, risk management, change management, policy development and monitoring and evaluation from councils to the central Government.
Labour specialist Dr John Chifamba is of the opinion that the shortage of skills has resulted in poor service delivery at local, provincial and national Government.
"We are clear that these skills gaps lead to, and are also a result of weak accountability, and persistent corruption emanating from a leadership skills deficit," he said.
Dr Chifamba added that the skills audit will assist the Government in ascertaining whether the provincial and central Government administration had the required skills to deliver services.
International organisations such as the World Bank have also emphasised the relevance of skills audits in supporting good governance and successful public service delivery.
They have assisted some governments in identifying skills gaps and developing training and development strategies for public sector workers.
According to unionist Peter Mutasa, a functional and integrated government necessitates professional, responsive personnel obsessed with speed and citizen-focused service.
"In order to lead a country capable of playing a developmental and transformative role, this public service must be immersed in the development agenda, while remaining free of undue political interference."
"These factors must interact in one direction in order to achieve the National Development Strategy 1 goals," Mr Mutasa explained.
Labour lawyer Ms Debra Mutyavaviri believes overall data demonstrates that skills audits are beneficial; they enhance service delivery, increasing openness and accountability; they produce a qualified and competent public sector staff.
"By prioritising skills audits and developing workforce development plans based on the findings, the country can ensure that its public sector workforce is equipped with the skills and competencies needed to deliver services efficiently and effectively," she said.
In Zimbabwe, the public sector plays an important role in providing inhabitants with necessary services. As a result, it is critical to ensure the public sector staff is qualified, competent and capable of providing services efficiently and effectively.
Conducting skills audits in the public sector is one way of accomplishing this.
Public sector skills audits are critical for Zimbabwe's development. Other countries have already benefited from this procedure.