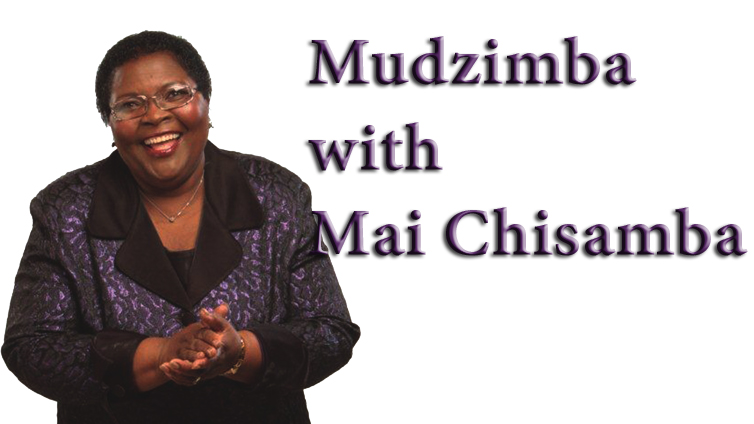 The Sunday Mail
Mai Chisamba —
Hello Mai Chisamba, I hope my letter finds you well. I have a problem that is threatening to break up my marriage and my husband is very unsuspecting. We are blessed with two sons and we are in our mid forties.
We are in business and we have done well. We have our own place in the suburbs ad we both drive. The problem is that both of our mothers are now widowed and are in their late seventies.
We always try to assist both of them as best as we can. Of late, my mother-in-law has not been feeling well and she often comes to town for medication.
My husband decided that his mother should now stay in the city on a permanent basis. I did not mind this situation, but only if my mother would also be brought to stay with us in Harare on a permanent basis as well.
None of my siblings can look after my mother as well as I can. We have more than enough accommodation and food for both. As I write to you, my mother-in-law is already staying with us. My husband on the other hand says "handigare naambhuya".
He suggests she goes to stay with my brother and we will give him upkeep. We had previously employed two people to help her run the home although my youngest brother and family stay at our rural home.
I feel offended, why is he segregating my mom? Do I not have a right to look after her the way I do? I am so upset and confused that my love for my mother-in-law is vanishing by the minute. I think she even senses it because she asks me, "Mazuva ano hamusi kunzwa zvakanaka here?" She even hinted to my hubby that she would want to go and stay at home because she misses her place. Why is he saying no to her request? I told my husband that if he ignores the condition I set for him I would take unspecified action. In my heart I feel like walking out on him asare namai vake. Please amai help, how can my condition be accepted? Some of these grannies play sick so that they get extra attention. I am so upset about all this.
Response
Your letter made me sick to my stomach because you sound so self-centered and mean. If you do not count your blessings you will never truly know how good you have got it. I can see God's hand in your marriage and lifestyle. You also write about mothers in their late seventies with their own workers, what a blessing.
The real problem here is you because you want things done your way or no way at all. You do not even take marriage seriously, you contemplate walking out on your husband because he took in his sick mother? Life is not about constantly balancing the scales, it is not like your mother has been banned from coming to your house. You can still do what you feel is good for her as a couple.
You had started very well, please musaputse chirongo makusvika. We are people with a culture, in most cases ambhuya havagare mumusha nemukwasha permanently unless there are no other options. When you want to help, please do it independently, do not impose it on other siblings because kuwana kunosiyana. Looking after a person is not just about having food and accommodation. There needs to be compassion on the part of the caregiver. Why do you think you are the only one who can look after your mom well? I hope you never say this out loud because things can change overnight in life.
I advise you to embrace your ailing mother-in-law and do all you can for her, you never know, this could accelerate her healing. Do not treat your marriage like an equation and constantly try to balance everything. Giving an ultimatum is tricky because one may also be imposed on you. Your mother-in-law wants to go back home because you are being indifferent towards her. How do you feel when you hear her say this? Do you still have a conscience? Think of what will happen to your children if you are to walk away. The empire you have built for them will surely crumble.
You really cannot say some people play sick, you are not a doctor. Staying with two mums at the same time may prove to be a challenge, some of these things are easier said than done. You view the glass as half empty, that's not a good way to go through life. See a therapist, you will be assisted. Chindini hachivake musha.