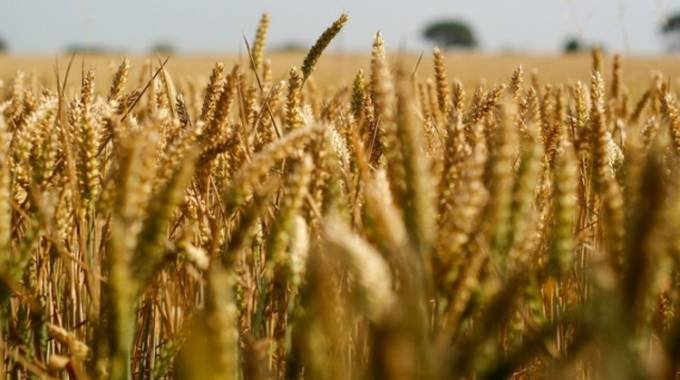 The Sunday Mail
Tanyaradzwa Rusike
FARMERS have put more than 61 000 hectares under wheat so far this season, which accounts for 68 percent of this year's target.
Government extended the deadline for planting the crop from May 31 to June 15 to allow farmers time to meet the 90 000ha target.
Lands, Agriculture, Fisheries, Water and Rural Development Permanent Secretary Dr John Basera said: "As of June 1, we have planted about 61 000ha of wheat, which is about 68 percent of our target of 90 000ha this year. "We are very positive that we will be able to meet that target and produce no less than 420 000 tonnes of wheat this year, against a national annual requirement of 360 000 tonnes."
Short-season wheat varieties, he said, would help farmers to grow the crop in the extended period.
"All the same, we know that we have the capacity in terms of ideal seed varieties — the medium- to short-season varieties — and we are now pushing those so that farmers plant short-season varieties.
"This will also help us to fit into that window so that we are not hit by early rains and we don't lose wheat."
Winter wheat is normally planted in May, before temperatures significantly drop in June, disrupting seed germination.
Chief director in the ministry Professor Obert Jiri urged farmers to shift their focus to management of the crop to increase yields.
"Good management practices include correct fertiliser application and irrigation management.
"It must be noted that wheat is a very technical crop and all efforts must be put to getting adequate knowledge in order to get good yields," he said.
Meanwhile, the Agricultural and Rural Development Authority (ARDA) is targeting 20 000 hectares this season.
The parastatal's chief executive officer, Mr Tinotenda Mhiko, said: "ARDA is going for growth and is targeting to establish at least 20 000ha of wheat crop this winter season, up from 14 018ha established in the prior year.
"This is a 43 percent growth compared to the prior year, and the production is targeting irrigation schemes, estates and joint-venture arrangements with farmers who have irrigable land.
"Our target is to produce at least 100 000 tonnes of wheat, which is a 28 percent contribution to the national wheat requirements."