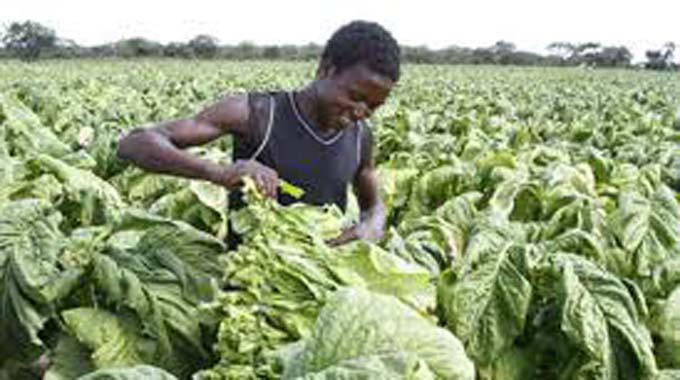 The Sunday Mail
Precious Masakara
About 2,9 million people of the working class age is employed, according to statistics released by the Zimbabwe National Statistics Agency (ZimStat).
Presenting the 2019 Labour Force and Child Labour Survey (LFCLS) report in Harare Tuesday, ZimStat director-general Mr Taguma Mahonde, said: "The working age population was estimated at 8,1 million constituting around 57 percent of the total population.
"Around 2,9 million of the working age population were currently employed and of this working age, 43 percent were economically active."
The survey has been conducted every five years since 1988 and it provides data on indicators that deal with employment, unemployment, under-employment as well as major macro-economic variables that demand the attention of policy-makers, researchers and planners.
The 2019 survey is the first LFCLS survey in the country to be done using the new framework for measuring statistics of work, employment and labour under-utilisation premised on the 19th International Conference of Labour Statisticians which was held in 2013.
Mr Mahonde said the new framework has set a different meaning for employment: "This new framework sets a new definition for employment, which is now defined as work for pay and profit only, unlike the previous standards which included in the employed category those who do production work for own consumption."
He added that "on the other hand, the measures of labour under-utilisation have been broadened. Whereas the unemployment rate was in most cases the only indicator of labour under-utilisation used, the new standards have introduced the concept of the extended labour force to cater for a segment known as the potential labour force.
"The idea of potential labour force is to cover those groups who are classified as outside the labour force but have an unmet need for employment."
According to the 2019 Labour Force and Child Labour Survey report, Harare has the highest Employment to Population Ratio (EPR).
"The national EPR stood at 36 percent and it was higher for urban areas (52,6 percent) compared to rural areas (26,5percent)," reads the report.
"Harare province had the highest EPR of about 55 percent while Matabeleland North province had the lowest at around 18 percent," notes the report.
According to the report, the working age population for the five years to 2019 was estimated at 8,1 million, constituting around 57 percent of the total population.