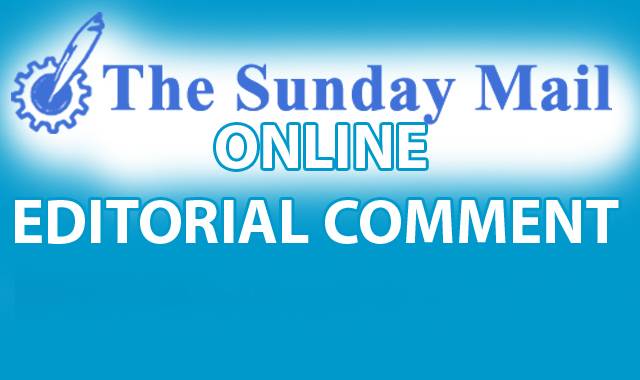 The Sunday Mail
We are at that point in the national political cycle when spaghetti roads are promised and people are told aircraft will ferry tomatoes from gardens in Mutoko to Mbare.
The nation will hear of how Donald Trump will throw US$15 billion Zimbabwe's way, and that Queen Elizabeth II has personally invited a Zimbabwean opposition leader to the United Kingdom.
It is called silly season for a reason. Elections have the capacity to bring out the best and worst in politicians, and in Zimbabwe's case it has unfortunately oft been the latter.
Our nation has an electoral history littered with the debris of broken promises, unfulfilled potential and violence perpetuated by a breed of arrogant and detached politicians whose sense of entitlement bred an unwieldy and corrupt bureaucracy.
Which is why the 2018 harmonised elections present us as Zimbabweans with an opportunity to reset the clock, so to speak.
Zanu-PF has already set the tone for this.
It did this firstly by recalling Mr Robert Mugabe as party President and First Secretary and replacing him with Cde Emmerson Mnangagwa; secondly conducting primary elections that have given the electorate well over 50 percent of new candidates to pick from; and thirdly by launching a game-changing manifesto for the 2018 elections.
It is an organisation on the march forward.
And the contrasts with what we are hearing and seeing from the opposition ranks could not be starker.
Where Zanu-PF and its leadership are preaching peace and stability before, during and after elections, MDC-T faction leader Mr Nelson Chamisa is threatening to unleash "the guys from Mbare" in the likely event that the opposition loses at the polls. Where Zanu-PF and its leadership are talking about re-engaging with the international community, faction leader Mr Nelson Chamisa is saying he will cut ties with the world's second-largest economy, China.
Where Zanu-PF and its leadership are implementing strategies to make Zimbabwe a middle-income economy by 2030, faction leader Mr Chamisa is egging on anyone foolish enough to listen to embark on economically debilitating strikes and demonstrations.
Where Zanu-PF and its leadership are working hard to restore the dignity of Zimbabweans, faction leader Mr Chamisa wants dehumanising sanctions to remain in place and even flies all the way to Washington to spew such self-hatred.
Where Zanu-PF and its leadership are fighting corruption and upholding the rule of law, faction leader Mr Chamisa is boasting about abusing court processes in his siblings' tiff with fellow faction leader Dr Thokazani Khupe.
We could go on and on but why belabour the point?
The inescapable fact is that the electorate in 2018 is faced with a simple choice: the people of Zimbabwe must choose between progress and regression.
It really is a simple choice for the majority who want to see their country prosper.
The real challenge for Zanu-PF will not come from the opposition, but it will come by way of implementing and delivering on the things it has promised in its manifesto. For Zimbabwe to become a middle-income economy by 2030, there is need for the ruling party to make a clean break with the previous administration's penchant for failing to implement what on paper appear to be sound, progressive policies. There is need for unity of purpose and honest hard work, not just to win the elections, but thereafter to create a Zimbabwe we can all be proud of. It is refreshing to see the ruling party focusing its attentions and energies more on the economy than zero-sum politics, which the main opposition and its different faction leaders are mired in.
After all, the best campaign strategy is to actually work instead of promising nebulous spaghetti roads, dreamland rural airports, and never-never billions from Trump's America.
The 2018 harmonised elections are an opportunity for legacy restoration, renewal and a return to a dignified existence as a nation as well as in the comity of nations.
Much hard work lies ahead to reverse the decline of recent years, and it is hard work that requires all of us as Zimbabweans to put our shoulders to the wheel.
The foundation has been laid. It is up to the electorate now to elect leaders who can deliver on the potential we collectively possess.