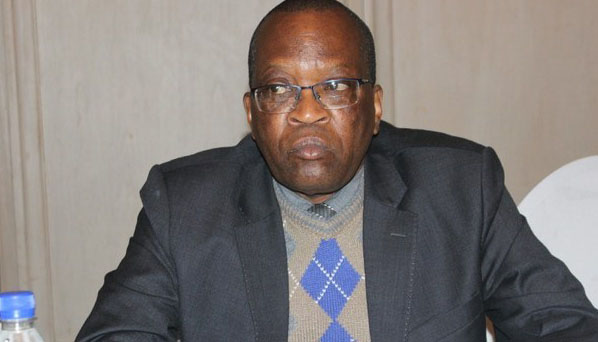 The Sunday Mail
Golden Sibanda
The Office of the President and Cabinet is confident that most ministries met their targets under Government's second 100-day programme, a senior official has said.
The 100-day cycle approach was adopted in Government following the inauguration of President Emmerson Mnangagwa in November last year.
It cascaded down to line ministries and key institutions, with their first 100-day cycle ending on April 10, after which the Government embarked on the second cycle of the 100-day work plan, which again lapsed last week.
In December last year, President Mnangagwa tasked all Government ministers to come up with target-driven economic projects for execution in cycles of 100 days.
Deputy Chief Secretary to the Office of the President and Cabinet (OPC), Dr Ray Ndhlukula told The Sunday Mail Business this week that while projects for the first 100 days were executed using the rapid results approach (RRA), they were largely a learning curve but most ministries achieved their targets.
"The first 100 days went very well, but were largely a learning curve for most ministries," he said.
In April this year, Vice President General Constantino Chiwenga (Retired) said in some cases, ministries achieved at least 86 percent of their targets in the first 100-day cycle, while in others they were able to accomplish 100 percent of the set targets.
Dr Ndhlukula said the OPC has already commenced evaluation of the second 100-day cycle projects.
Initial indications point to good progress
While confirming that the evaluation of the second 100-day programme has already commenced, Dr Ndhlukula also pointed out that initial indications are pointing towards good progress.
"Preparations are currently ongoing for the review of the second 100-day programme evaluation," Dr Ndhlukula said.
"The majority were able to meet their targets for the first cycle. As such, we expect they will do even better this time around. Otherwise, there is good progress," Dr Ndhlukula added.
Cabinet chief whip Mr Simbarashe Mumbengegwi, who is Minister of State for Presidential Affairs and Monitoring of Government Programmes, is superintending the implementation of the projects. The various projects are aimed at reversing Zimbabwe's years of economic stagnation, and attract increased domestic and foreign direct investment into the country.
President Mnangagwa's efforts paying dividends
The approach has started to pay dividends. Following re-engagement efforts with the rest of the world, foreign direct investment commitments to Zimbabwe now run well over $20 billion, a clear reflection that foreign investors have warmed up to President Mnangagwa's administration policies.
The first 100-day programme saw Zimbabwe making headways in re-engaging the West and addressing a previously poisoned investment climate.
Government amended the Indigenisation and Economic Empowerment Act, which required locals to hold 51 percent stake in all projects. The indigenisation law had been a major discouragement for foreign investors.
However, the 51 percent ownership structure now only applies to the diamond and platinum sectors. Government has also indicated that it is in the process of crafting a policy to guide the two sectors.
Significant progress has also been made in mending relations with global lenders and improving the ease of doing business in Zimbabwe. The country is also working towards being re-admitted into the Commonwealth. This will open several other opportunities for Zimbabwe.
Significant amounts have been invested in the rehabilitation and expansion of key infrastructure such as roads, airports and bridges right across the country's 10 administrative provinces.
For example, the Kariba South expansion project was recently completed at a cost of $533 million to add 300 megawatts to the national grid.
The release of over $100 million by Treasury and $54 million by the Zimbabwe National Roads Administration (Zinara) has already seen the reconstruction or resealing of 504 kilometres of surfaced roads, with 1 100km of the surfaced roads being premix pothole patched between January to June alone, compared to last years' total of 721km and 7 501km respectively.
Also, between January and June 2018, 18 600km of rural gravel roads were graded, 914km gravel roads were regravelled, 40 damaged bridges were repaired while 317 new culverts were constructed.
The President's vision all the way
President Mnangagwa outlined his broad vision when he took the oath of office on November 24 last year.
He said the highlights of his vision include fostering aspects of a free market economy in which free enterprise is allowed, encouraged and protected; promoting mutually beneficial partnerships with investors; ensuring people access their savings from banks as and when they require them; dealing decisively with the scourge of corruption, prioritising economic growth; ensuring financial sector viability and stability; adopting a high performance culture in the public service and pursing a steady re-engagement with all nations of the world.
Guided by this vision, the President has led by example, setting himself time-framed targets as his Government works towards building Zimbabwe into a middle income country by 2030. There is an urgent need to turnaround Zimbabwe's economy following close to two decades of stagnation.